HOW TO REGAIN YOUR BEAUTY AFTER C-SECTION
C-SECTION
Caesarean or c- section is an urgent surgical procedure done when mother or baby is in danger. It helps to prevent or treat life threatening maternal or fetal complications.
Also a caesarean is major abdominal surgery, it cuts through several layers of incision from your abdomen skin to uterus
There will be 2 incisions during a c- section. The surgeon will make an abdominal incision and then a uterine incision to get the baby. Because of these 2 incisions the mother will feel restless.
For the abdomen incision, there are 2 types of incision, either a vertical cut (classic cut) from between navel to pubic line. This cut is preferred when in an emergency condition because the surgeon can easily get your baby faster. The other one is horizontal cut (bikini cut) in your lower abdomen
Bikini cut - more familiar
less blood loss

less painful

heal faster

less visible after healing
2. Classic cut- less familiar
lots of blood loss

more painful

difficult to heal

more noticeable scar
UNCOMFORTABLE FEELING AFTER C- SECTION
A C-section can cause lots of emotions which makes you down.
Pregnancy and child birth change the way your body looks and feels. Also after c- section your wound will heal and leaves a scar.
A scar on your body makes you feel that you had lose your beauty and affect your mental health. And it is natural to feel sad or upset about the changes of your body and also tearful after having a baby. this is caused by changes in hormone levels and is called baby blues
After pregnancy you can lead to post natal depressions, hence c- section can increase the risk of post natal depressions.
After the birth, you had gradually changes your body shapes, become fat, lose hair, skin might feel drier, and you may notice stretch marks on belly as well as breast also.
Hence feel like completely losing the beauty. This makes you to feel depressed and restless.
To overcome these depression, firstly to need to love yourselves and your baby,
be happy while doing everything and meditate yourself by yoga
Yoga has power to calm the mind and strengthen the body. And it is a holistic and mindful practice that include
- Physical movements (asana)
- Breathing (pranayama)
- Meditation (dhyana)
- Relaxation (savasana)
You can do breathing, meditation and relaxation right after C- section, but you can do yoga poses after 6-8 weeks later.
According to different persons after c- section it will take different time to heal. After the complete healing only you can do all the poses otherwise it will lead to some complications.
BENEFITS OF YOGA AFTER C- SECTION


yoga helps you to manage stress after pregnancy

Yoga helps you to be in shape and regain your beauty two times more than earlier

Sometimes you feel irritated when you breast feed your child, yoga helps to relax your breast.

Yoga helps to get out all the negatives and emotion from the body and makes your mind a good soul.

Yoga helps in realignment of ligaments and muscles and strengthen them

Yoga helps to lose the weight and belly fat

Yoga helps to recover back pain
CHILD POSE (BALASANA)
This yoga pose focuses more on relieving head, neck and chest pain and strengthen the pelvic floor muscles.
MOUNTAIN POSE (PARVATASANA)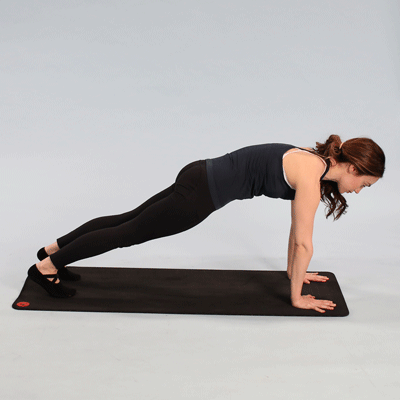 Improves your posture and balance by making your spine more sharp
and stimulates abdomen. Strengthens the muscles of arms and legs. Stretch spine and improves blood circulation. Prevents joint problems.
PLANK POSE (PHALAKASANA)
Tones all of the core muscles of the body, including the abdomen, chest, and low back. strengthens the arms, wrists, and shoulders, and is often used to prepare the body for more challenging arm balances. Strengthens the muscles surrounding the spine, which improves posture
UPWARD PLANK POSE (PURVOTTANASANA)
Strengthens and stretches your shoulders. Strengthens the arms, upper back, legs, glutes, and wrists; and stretches the chest, abdomen, tops of the feet, and ankles. Helps to improve your balance
BRIDGE POSE (SETU BANDHA SARVANGASANA)
Stretches the spine, strengthens the legs while stretching hip flexors and open shoulders and chest. Helps to improve digestion and regulate metabolism
SEATED FORWARD BEND (PASCHIMOTTASANA)
Calms the brain and helps relieve stress and mild depression.Stretches the spine, shoulders, hamstrings.Stimulates the liver, kidneys, ovaries, and uterus.Improves digestion.Helps relieve the symptoms of menopause and menstrual discomfort.Soothes headache and anxiety and reduces fatigue.
COW FACE POSE (GOMUKHASANA)
Strengthen spine and deep stretch of hips, ankles, thighs, shoulders, armpit, and chest
CAT POSE (MARIJARIASANA) AND COW POSE (BITILASANA)
Cat stretch release tension on neck and upper back and improve blood flow in your spine
TREE POSE (VRIKSHASANA)
Strengthens legs and core while opening your hips and stretching your inner thighs and groin muscles. It helps to improve your balance
COBRA POSE (BHUJANGASANA)
Increase flexibility of spine. Stretches the chest while strengthens the spine and shoulders. Helps to open the lungs. firms and tones the shoulders, abdomen and buttocks and helps to ease the pain of sciatica.
REVOLVED TRIANGLE POSE (PARIVRTTA TRIKONASANA)
Improves balance, stability, and range of motion. Relieves mild back pain.
Strengthens the hip muscles.